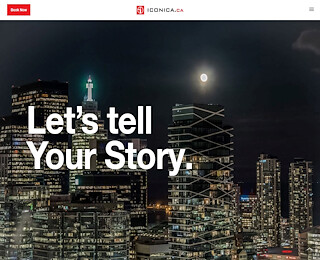 Lead generation is the lifeline of the real estate business, and the best way to thrive is to work on building up the leads to convert more traffic and continually stay ahead of the game with changing market trends.
Remember that you must be willing to maintain the real estate agent lead gen services system over a long time, and have a strategic and straightforward tactic that focuses on the most critical areas of your business.
What A Real Estate Lead Generation Company Can Do For You
Boost Your Social Media Numbers
The real estate industry has a notably competitive status, and taking advantage of active marketing tools like social media is a way to ensure you deliver the fitting returns every month.
Social media has an intelligent marketing system that records all of the most essential information and provides specific filter options for you to target a niche demographic population. Proper implementation of social media tools will draw in a consistent amount of leads because you are retaining the original ones with constant updates and bringing in new ones with relevant information they need to buy property.
Consistent Blogging With Lead Generation Strategies For Real Estate
Blogging is an easy way to generate leads and traffic to a website. Some of the reasons blogging is so relevant is because you can create any kind of post and share them across multiple platforms. Starting and running a blog is free, and anyone can do it despite their level of skillset in digital marketing.
Hiring an expert makes it more efficient and easier because they have tools to find the better SEO keywords, keep up with allowlist SEO and match their solutions with the best algorithm for different platforms. An expert delivers better inbound lead generation by drawing attention to your most important sections on the website. We can help you turn your entire online platform into a resource that offers an easy way for traffic to flow steadily and direct users to the right documents and information so they can convert them into actual messages or transactions.
Invest In Better Marketing Content For Lead Generation For Real Estate
Videos and photos are the better marketing content for real estate platforms. Today's market climate is about generating instant leads with content that makes your services and products come alive.
There is nothing better than hiring a marketer that knows how to implement advanced marketing tools with home tour videos, photo testimonials, and engaging review content from past clients. The key here is to incorporate real estate lead generation tools that improve the overall quality of your brand and add speedy traction to your traffic.
Improve The Communication
Real estate professionals need a consistent communication system that responds to messages faster outside normal office hours. Features like chatbots and email listings improve lead generation because people keep coming back to get more information about your properties or services.
The real estate industry will continue to lean towards digital engagements. Realtors should keep up great services with real estate agencies that can successfully maintain consistent lead gen leads and traffic. Contact us fo a free consultation on free lead generation ideas for real estate agents and more.